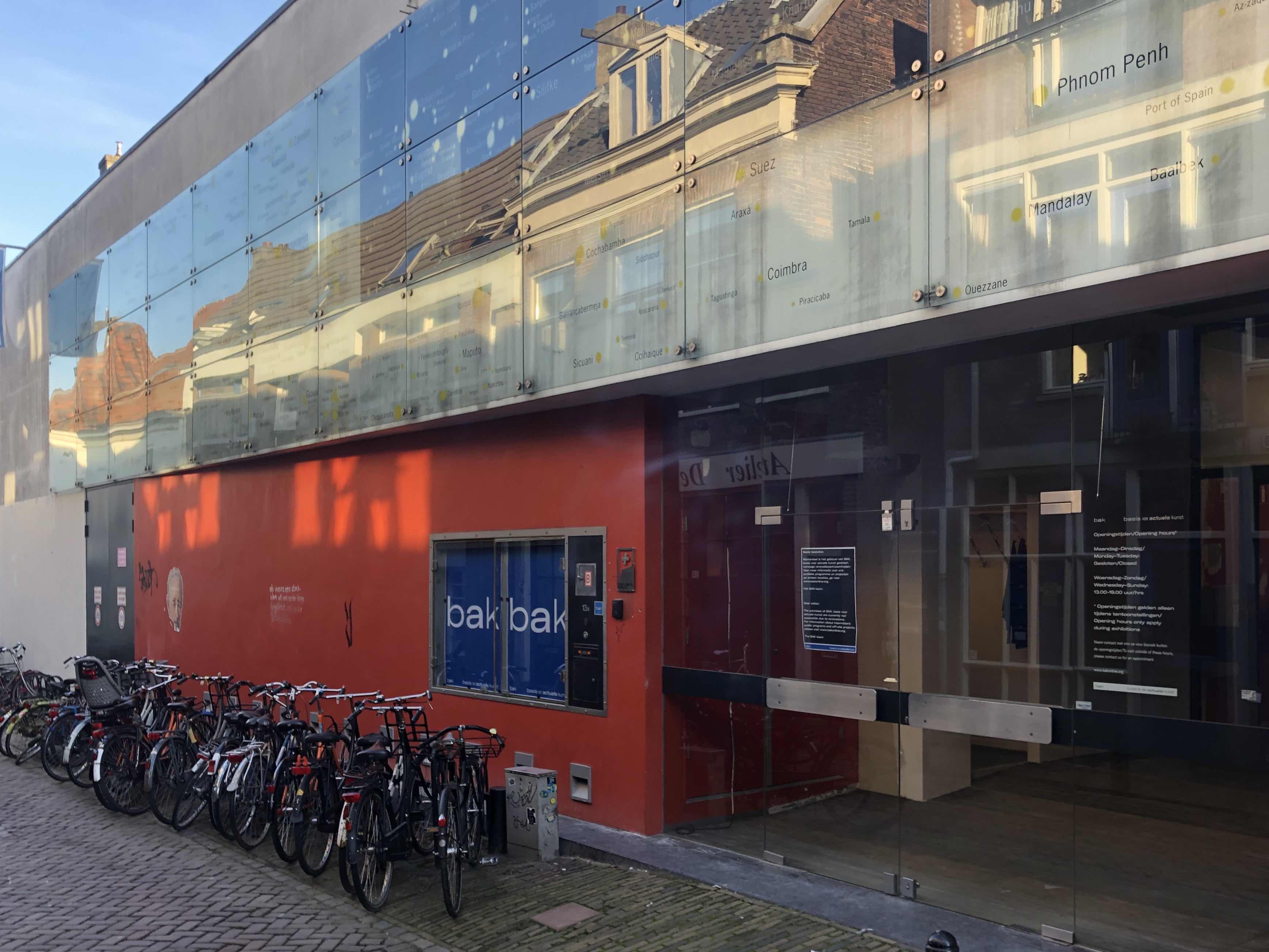 Latest update:
All events that were planned in the regard to the EFAP meetings in Utrecht are cancelled, as of March 13, 2020. 
Meanwhile the COST association has published FAQ's regarding the coronavirus' impact on COST Actions Grants. Please read this document carefully before you approach us with questions that might be covered in this document that is updated regularly: https://cost.eu/coronavirus
On 13-15 March 2020, BAK, basis voor actuele kunst, Utrecht, together with HKU University of the Arts, Utrecht, hosts a convening of the European Forum for Advanced Practices (EFAP).
After the annual meeting of EFAP's Management Committee (MC) on March 13, all working groups have the opportunity to gather during the following days. In addition to the EFAP WG sessions, two public programs related to the forum take place at BAK on the evenings of 13 and 14 March 2020.
BAK as an art institute engaging anticipatory, futural, and propositional practices of art and learning that are driven by complex societal and environmental urgencies shares with EFAP multiple conceptual underpinnings. This gathering is part of a continuous process that both BAK and EFAP are committed to toward shifting assumptions, expectations, and ambitions within the sciences, social action, policy-making, and local communities regarding the place and role of art and research vis-à-vis the most pressing concerns of a rapidly changing world. 
The public program on Friday 13 March 2020 includes a conversation between curator and urbanist Paul Goodwin, Director of TrAIN Research Centre, University of the Arts, London; artist and lecturer Ima-Abasi Okon, London and Amsterdam; and Abbas Zahedi, artist, social practitioner, and co-founder of The New Babylonians, London. The conversation takes place against the background of the current exhibition at BAK, Tony Cokes: To Live as Equals (28 March-17 May 2020). 
On Saturday 14 March 2020, filmmaker Jihan El-Tahri, Berlin presents a screening and lecture. Jihan El Tahri is a multi- award-winning film director, writer, visual artist and producer. She currently serves as the General Director of the Berlin based documentary support institution DOX BOX. El Tahri has been a member of The Academy (Oscars) since 2017. She has directed more than 15 films and her visual art exhibitions have travelled to renowned museums and several Biennales around the world. She continues to mentor in various documentary and filmmaking labs. El Tahri has served on the boards of several African film organisations including the Federation of Pan African Cinema and The Guild of African Filmmakers in the Diaspora.
The programs are introduced by Irit Rogoff, writer, theorist, teacher, and curator, London; Florian Schneider, filmmaker, writer, curator, and Head of the Trondheim Academy of Fine Art (NTNU); and Maria Hlavajova, General and Artistic Director of BAK, Utrecht. 
The public program on Friday and Saturday commences at 19.30 hrs and is free of charge. 
This EFAP meeting is the second gathering following the EFAPs inauguration in October 2019 at CA2M, Centro de Arte Dos de Mayo, Móstoles, Madrid.